Visual Arts and Architecture in the Spatial Context of the City of Maribor project started in 2011 in partnership with Scientific Research Centre of the Slovenian Academy of Sciences and Arts (Faculty of Electrical Engineering and Computer Science and Arts Faculty), from the University of Maribor. The aim of the project is bringing analysed Applied Materials, archival and field research and compiled documentation of art monuments and artists in the area of ​​Maribor as close as possible to a wide range of interested parties. This project is intended mainly to the inhabitants of the city of Maribor, students studying in the field of humanism and, finally, the visitors of the city who would like to get a somewhat broader view of art history development in Maribor throughout history.
In the scope of the project, a web portal was developed, which offers access to a comprehensive set of professional materials related to historic art area of ​​the city of Maribor. Published professional guides are substantiated by numerous historical documents and collected imagery. In order to bring published content as close as possible to a wide range of people, considerable attention has been devoted to the visualization of content. The web portal also includes numerous galleries, animated streams of images and online maps, which lead visitors through the streets of Maribor.
Published expert guides are grouped into four major subject areas of the web portal. The first area includes important people who do or did in the past work in the art field in the area of ​​Maribor. An important area is represented by the major architectural or artistic monuments, with a focus on the more important buildings of the city, religious buildings and sculptures. The web portal also offers content related to the exhibition and virtual routing-related monuments.
The web portal is available at http://mariborart.si.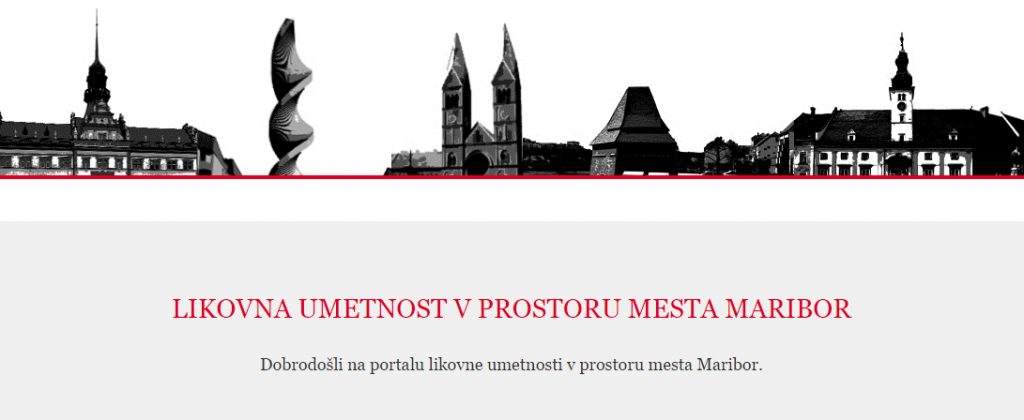 Supporters:
Partners: